PETA Prime Gives Thanks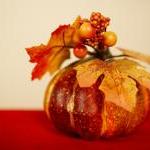 Happy Thanksgiving to you and your loved ones.
This Thanksgiving, we are so thankful that people like you–who really care about animals and making our world more cruelty-free–have come together to create the PETA Prime community.
The following are some of the other things for which we are all thankful. How about you?
I am thankful for all the animal shelter workers, volunteers, rescue groups, sanctuaries, and foster homes for doing everything they can to provide love and care to so many helpless animals for as long as possible.
I am thankful for the low-cost spay-and-neuter clinics, for the vets and vet techs who volunteer their time and energy to help solve the companion animal overpopulation problem at the source, and for the people who provide the funding that is so desperately needed.
I am thankful for vegetarians and for people who don't buy or wear fur. I am thankful for people who shop compassionately and don't buy products that are tested on animals. These people are saving animals everyday.
I am thankful for people who bring up animal issues through letters to the editor or by speaking at city council meetings and for people who are active for animals politically.
I am thankful to PETA for making animal rights a household name and for staying committed enough to keep evolving and doing whatever it takes to keep the pressure on animal abusers.
I have a wonderful family of animal lovers, and I am thankful that my sister and parents moved here so that we can all get together to share a delicious vegan Thanksgiving dinner on Thursday and then participate in the annual Fur-Free Friday anti-fur demonstration on Friday.
I am thankful that the newest member of our family, Izzy, an abandoned cat we've taken in, is now trusting enough to let me comb her long hair. I even saw her stretching out and relaxing inside in a way that I never saw her do outside, where she was always fearful. That's the power of having a safe, indoor home!
I am thankful I discovered and became involved in animal rights. It gives purpose and meaning to my otherwise ordinary life.
I'm thankful that my animals still love me, even when I'm not at my best that day. They remind me that it's all about the simple pleasures in life: shelter, food, playtime, and good company. Stock portfolios and politics are overrated!
I am thankful that we live in a time of enlightenment. Change and hope for a more compassionate society fill the air. But at this very moment, I am most thankful for the morning greeting I get every day from my dog Tipsy. There could be no better way to start the new day.
I'm thankful for my precious kitty Ziggy, who is 15 years young this year. Ziggy is a former feral whom I trapped as a kitten along with three of his relatives. All four of them silently cried–tears ran down their faces–after they were trapped, but their tears disappeared when they were reunited with each other. Sadly, the other three have since passed on, but Ziggy, ever the ambassador, has made new friends with all the cats and dogs who have come along in the ensuing years. He has never met anyone–human or animal–whom he could not eventually wind around his paw. I treasure every single moment that I have left with "The Best Cat in the Universe."
I am thankful that I live in a country that is constantly evolving. I am thankful that although we may be a nation of people with different ideas and points of view, we have open minds and we embrace our differences. I have new hope that this country is more enlightened, more tolerant, more compassionate than I ever thought possible, and that can only mean great things for the animals with whom we share our planet. I am grateful that I am in a position to help my nonhuman brothers and sisters every day in every way.
I am thankful that California voters passed Proposition 2, which gives pregnant pigs, calves raised for veal, and egg-laying hens the freedom to turn around, lie down, and extend their limbs. A landslide 63 percent of voters said "Yes" to humane treatment, and with their votes, they reduced the suffering of almost 20 million individual animals.
I'm especially thankful for prepubescent spay-and-neuter–never again an "oops" or even "just one" litter.