Laura's Favorite (Vegan) Things—For Fall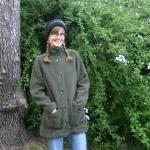 Because I love shopping, I tend to find all sorts of great cruelty-free merchandise. I am especially excited when I find vegan items from mainstream stores, those stores that everyone has access to. Don't get me wrong-I make my fair share of purchases from the all-vegan stores that are popping up everywhere. But for a great nonwool coat or cotton sweater, you can't beat the basics at a store/catalog/Internet site like LL Bean.LL Bean, the company that manufactured the animal-friendly faux-suede coat that PETA featured in our 2004 Proggy Awards, has come up with a couple more winning products for the woman who wants be warm, cute, and compassionate, all at the same time.
I bought LL Bean's Birch Point Fleece Coat last fall. It was extremely popular and sold out quickly. Fortunately, they brought the coat back again in this year's fall catalog.
Great-looking-and the all-important machine-washable-it's one of those coats that will become a favorite to throw on any time the weather is cool, cold, or even drizzly. It's soft and cozy. LL Bean's signature faux-suede trim and the stand-up collar pull the look of the coat together, especially worn over a cotton sweater with your favorite jeans and nonleather boots. One drawback: It's not offered in black. But I hear that green is the new black (of course it is!), and I'm very happy with my loden-colored coat.
This season, LL Bean has also added two great styles of vegan Java Footwear. I don't have either of them yet, but both the Slides and the Mary-Janes look oh-so-adorable and are definitely next on my list of must-haves. These shoes are polyester felt, not wool! With the added rubber and rice-husk sole, they seem perfect for cold, damp weather. Again, no black, but my friend Karen, who only seems to buy black shoes, bought the Slides in gray and the Mary-Janes in blue and loves them both.
I need to add that I am extremely unhappy that LL Bean chooses to sell clothing for hunting and fishing, something we all abhor. I have written letters to the company and spoken to many customer-service reps regarding this issue. I hope that if you order products from them you will do the same, voicing your opinion and letting them know that you love their cruelty-free clothing but that they should nix the hunting gear. Real men-and women-are kind to animals.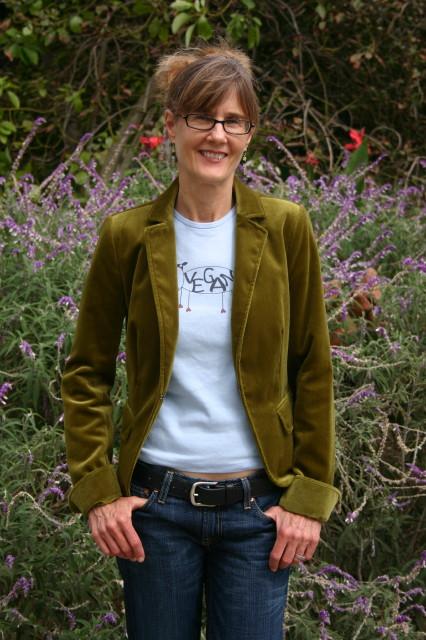 I have one more favorite vegan thing to share, the J.Crew Velvet Blazer. I love velvet, but much of it is made from silk, and a good vegan girl like me doesn't wear silk. So I was totally jazzed to find that the J.Crew velvet jacket is 100 percent cotton, with an acetate lining. The colors are luscious, and the fit is slim. Wear it over a tank top or your favorite animal rights girly tee with jeans for a fabulous look. It's also warm, making it a perfect replacement for that little wool blazer you have been meaning to give to the thrift store.
Another tip-at the Internet price of $168, it's very pricey. The good news is that stores have knocked it down to $125. If you don't have a store nearby, call them and ask them to match that price. From experience, I know they will.
This winter, you can throw on your LL Bean fleece coat, pull on your poly rice-husk shoes, and walk out the door knowing you will be warm and cozy. Or you can grab that velvet jacket and make your fun fashion statement. Either way, this fall, as always, compassion is the fashion.